Tongariro Trekker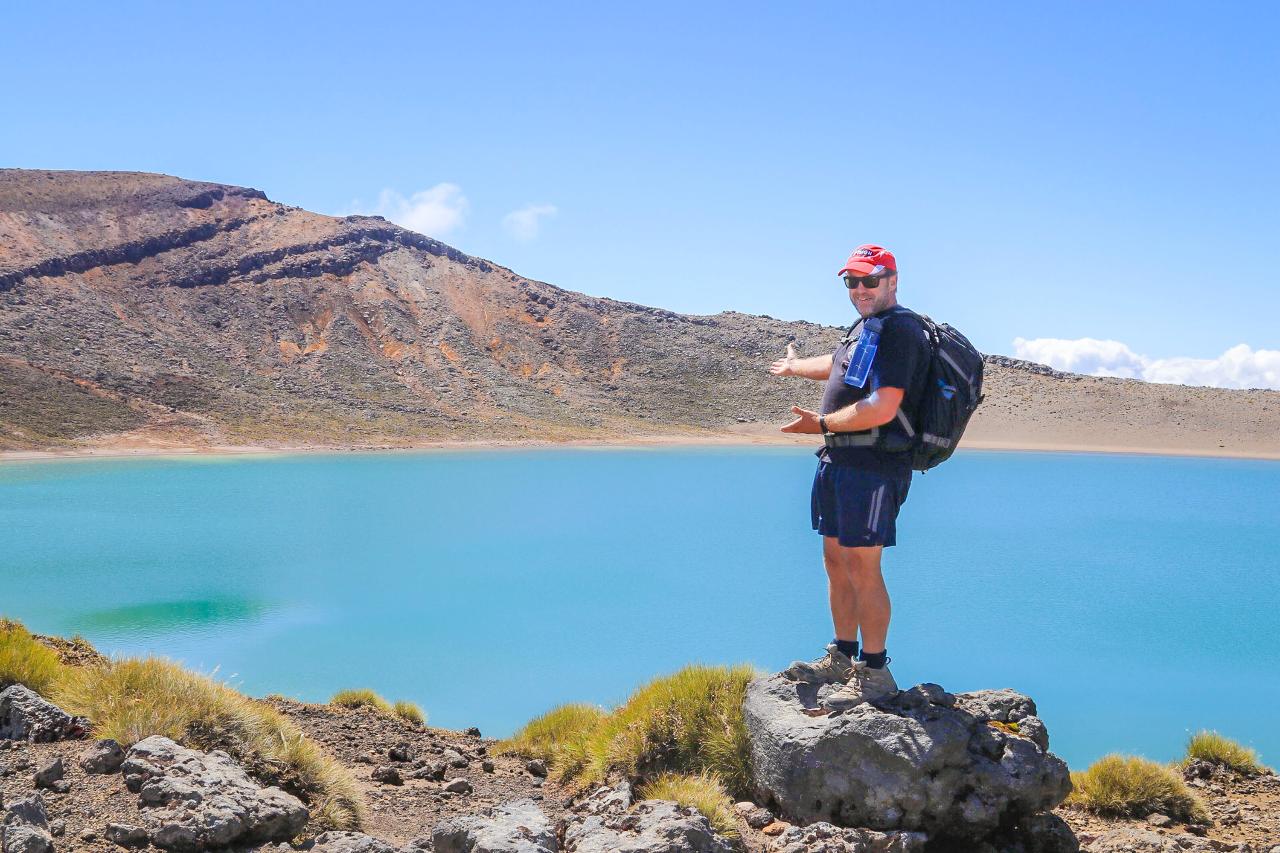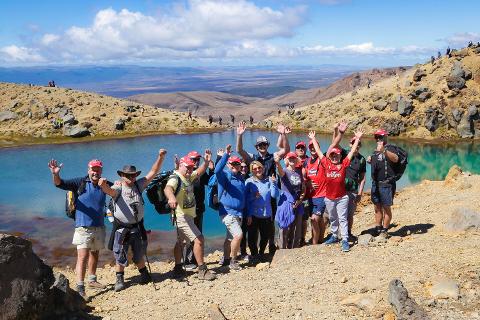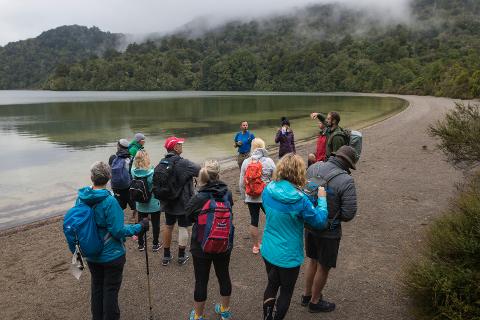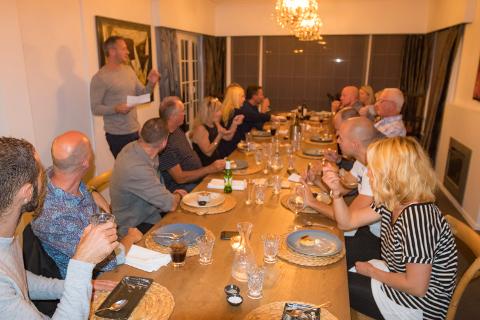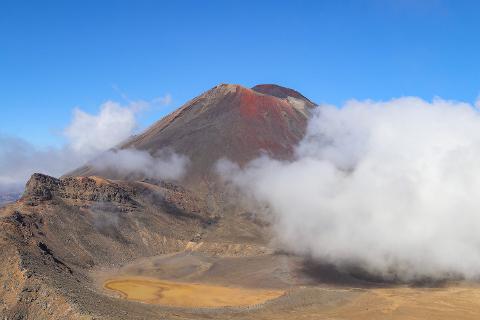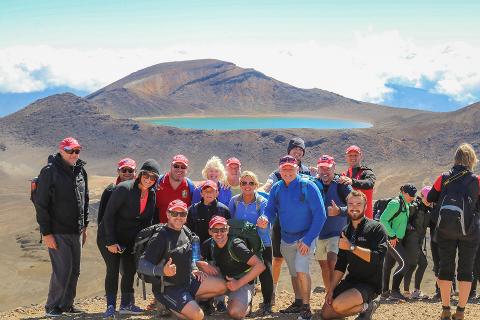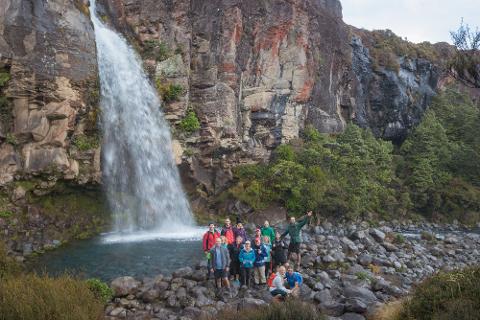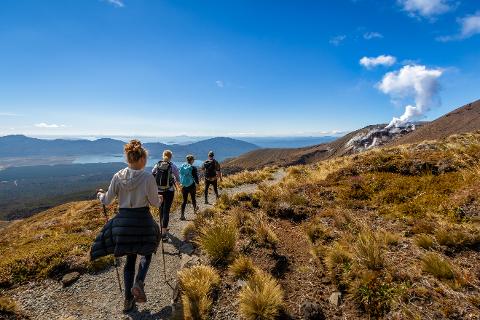 Duración: 3 Días (aproximadamente)
Código de producto: trekker
Departure time (day one): 10.30am
Return time (day three – approx.): 3-4pm
Pick up/drop off point: Auckland
Activity Level: Moderate (3 of 5)


The Tongariro Trekker is a 3-day adventure, with the main activity being the Tongariro Alpine Crossing, this hike is considered to be one of the best day walks in the world and cannot be missed! You will also enjoy soaking in some of Taupo's famous thermal hot pools, visit the raging Huka Falls and exploring other incredible natural features in the Tongariro National Park. This tour includes most meals, accommodation, luxury transport and guides, the only thing you will need to bring along is your gear and sense of adventure!



This tour can be modified for any departure point around the North Island, the itinerary below is from Auckland if you wish to depart from a different location get in touch and we'll pass on an itinerary for your location.
DAY 1
After departing Auckland we will start heading south with a few pit stops along the way before stopping to enjoy lunch at one of the local cafes in Pirongia. From here we will continue making our way toward Tongariro National Park, arriving at Chateau Tongariro in the late afternoon. There will be time to settle in and relax before dinner, or for those that feel like stretching their legs one of the guides will make the short trip to Tawhai Falls – otherwise known as Gollum's Pool due to its role in the Lord of the Rings movies, where you can enjoy a 20-minute return walk to the picturesque waterfall. There will be a group dinner booked in the Chateau Restaurant, if you want to do your own thing that's ok too! During the evening, we will discuss the Tongariro Crossing for the next day and make sure everyone is prepared and knows the plan.

DAY 2
Today we will have an early start to beat the crowds on the crossing, there is a buffet style breakfast included that is served in the Chateau Restaurant before we load up and depart the Chateau at 7am. After a short 20-minute drive to the start of the crossing we will begin one of the world's most stunning day hikes!

DAY 2 - THE TONGARIRO ALPINE CROSSING
The Tongariro Alpine Crossing winds its way through an incredibly diverse range of landscapes, you will find yourself trekking the slopes of Mount Ngauruhoe (aka Mount Doom), climbing ancient volcano craters, passing by active geothermal vents and eating lunch at the vivid Emerald Lakes, just to name a few highlights. This walk is a must do for all Kiwis and visitors alike.

The hike is 19.4km with an elevation gain of 786m and usually takes around 6 – 7 hours to complete. Conditions can change and make the hike more challenging but if you are prepared and have good guidance the walk is 100% achievable for most people! For more detailed information on the Crossing see: http://www.tongarirocrossing.org.nz/

Upon finishing the crossing and enjoying a cold drink and a round of high fives at the end, we will load up for the short drive to Taupo, here we will settle in to our accommodation and unwind before enjoying an early group dinner at one of Taupo's favorite restaurants. After dinner, for those interested, we will head to Waiariki Terraces to enjoy soaking in the secluded natural hot pools – it's the perfect way to relax and make sure your body starts recovering from all it's hard work!
DAY 3
Start the day with a full breakfast in one of Taupo's many cafes (we will organise a group breakfast for those interested, if you want to do your own thing that's ok too) before we leave town and head to the Huka Falls. While the Huka Falls are a well know attraction, it's always worth the quick stop! With nearly a billion litres of water flowing over the falls every hour (yes you read that correctly), they never fail to be an impressive sight! After leaving the falls we will begin our journey home, stopping for lunch on the way before arriving back in Auckland around 3-4pm.